Having a healthy lifestyle is essential to staying well and feeling more fulfilled. In order to be healthy, health professionals advice physical activity that causes one to sweat for at least 30 minutes on most days of the week.
 Great! so how do i do this you ask?  Pretty hard, particularly when you're tired and motivation is in short supply. See 6 ways below to increase your motivation and have fun while staying fit and healthy in Abuja:
Rugby
Pick up the gentleman's game. It looks like a game for thugs and is certainly not for the faint-hearted but it sure does get your heat pumping and the calories flying away. If you're too much of a chicken, the Abuja rugby club also play touch rugby where no contact is allowed. Learn more at https://www.facebook.com/Abujarugby?fref=ts or https://twitter.com/AbujaRugby
Zumba
The latin inspired fitness dance taking the world by storm. Particularly loved by women. Classes hold at casalinda in wuse 2 find an instructor at zumba.com or follow on twitter https://twitter.com/zumbawithkosy
Futsal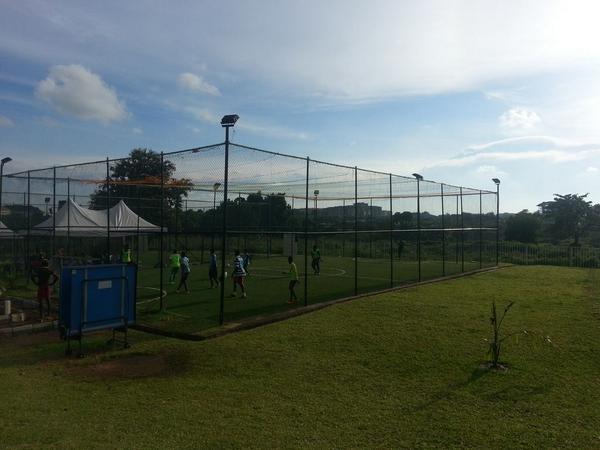 Get a team together and play the official fifa 5-a-side football game. Planet futsal offer floodlit synthetic all-weather pitches that are a dream to play on. follow them on twitter https://twitter.com/planetfutsal_ng. You may also pick up games on your own
Get on Truppr 
Truppr is a fun new app where you can connect to fitness events and people exercising around you. They've hosted several 5K runs in Abuja and help you find several other local fitness events. https://www.truppr.com/
Abuja Fitness Camp
Provides a program that helps you lose weight and stay fit. Their  program Includes pylometrics, interval training and kickboxing among others. They currently have ongoing a 90 day body transformation  challenge:  https://twitter.com/ABJFitnessCamp
Salsa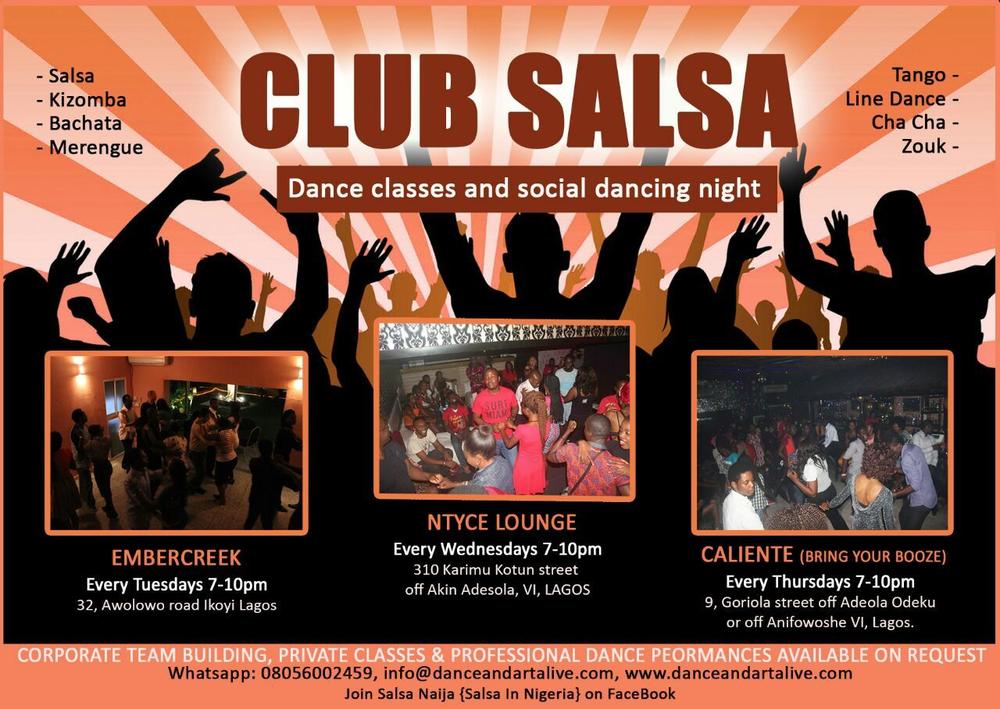 Salsa dancing requires plenty of energy meaning you get to sweat and burn off those excess calories. The Abuja salsa scene is expanding, classes to learn the steps and opportunities to dance abound. Sign up for classes and you'll be dancing and burning calories in your sleep Follow the Abuja salsa facebook group for more info:  https://www.facebook.com/groups/29786854577
Comment below if you have any other fun fitness ideas or updates to the above.